Swarovski Flatback Hotfix Crystals are loose crystal elements with a flat reverse side, pre-coated with heat-sensitive glue. These hotfix crystals can easily be applied to various fabrics, leaving a long lasting sparkling crystal effect
The most innovative product in this product group is Article 2078 Xirius with the most unique cut Star Design that captures imagination. Swarovski's exceptional quality is evident in the crystals' superior shine, rich refraction, and precise table size and diameter.
With a heat-sensitive glue already applied to the back of each stone, these Swarovski flatback rhinestones are easy to apply using a hot fix machine, heat applicator tool, or iron. While they were designed primarily for textiles, they can be used to embellish an array of materials.
Elevate your designs with the brilliance of Swarovski Flatback Hotfix Crystals
2000 Rose Hotfix
2038 XILION Rose Hotfix
2038/I Rimmed Flat Back
2078 XIRIUS Rose Hotfix
2078/I Rimmed Flat Back
2080/4 Cabochon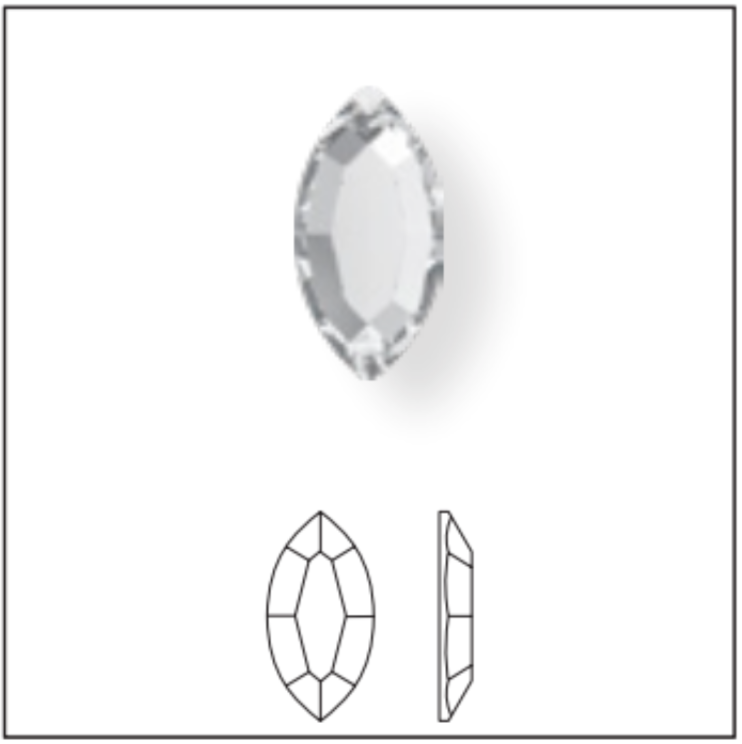 2200 Navette Flat Back
2201 Marquise Flat Back
2205 Flame Flat Back
2300 Drop Flat Back
2303 Pear Flat Back
2304 Raindrop Flat Back
2364 Paisley X Flat Back
2365 Paisley Y Flat Back
2400 Square Flat Back
2471 Cushion Flat Back
2472 Trilliant Flat Back
2510 Baguette Flat Back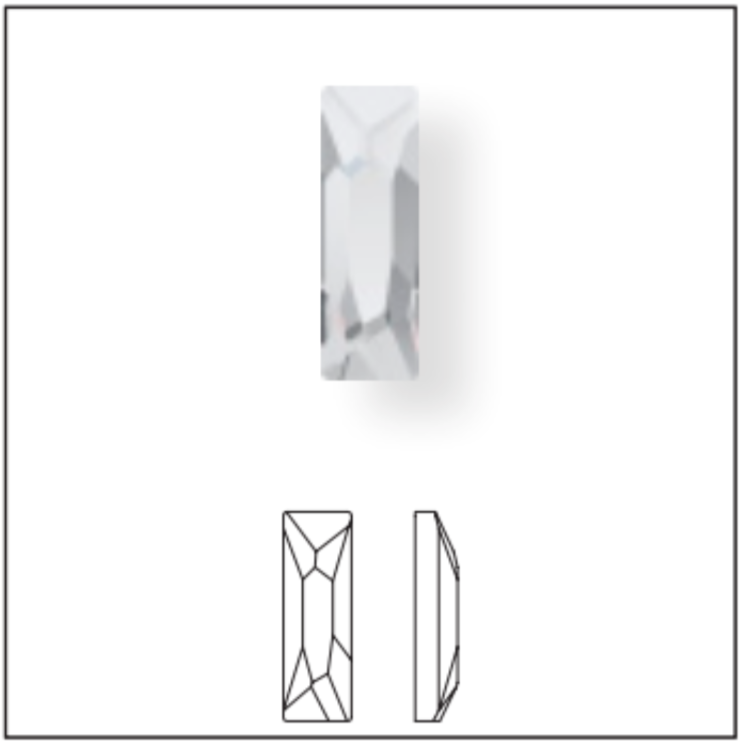 2555 Cosmic Baguette Flat Back
2602 Emerald Cut Flat Back
2603 Oval Flat Back
2709 Rhombus Flat Back
2715 Connector Flat Back
2716 Rivoli Triangle Flat Back
2738 Triangle Alpha Flat Back
2739 Triangle Beta Flat Back
2740 Triangle Gamma Flat Back
2770 Wing Flat Back
2771 Kite Flat Back
2772 Trapeze Flat Back
2773 Diamond Shape Flat Back
2774 Elongated Pentagon Flat Back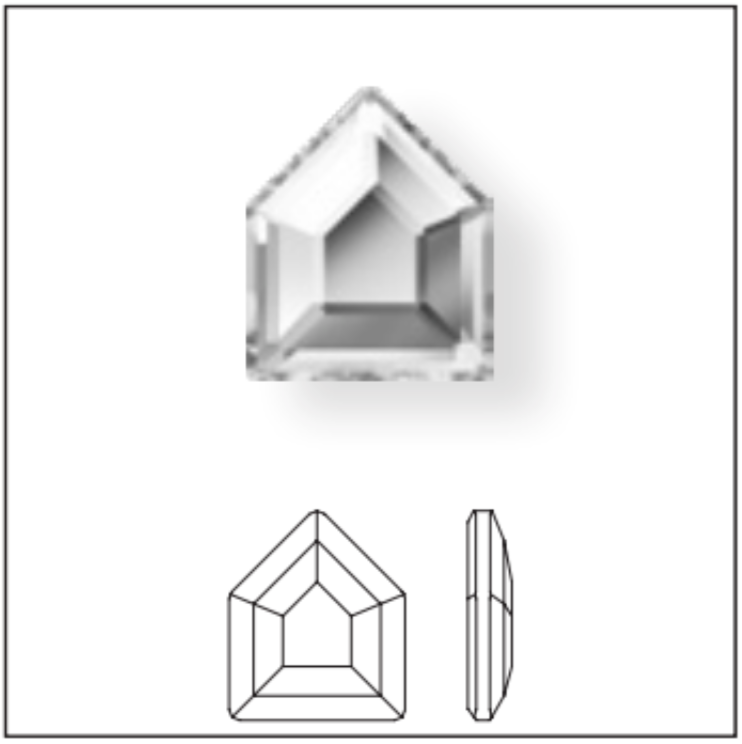 2775 Concise Pentagon Flat Back
2776 Elongated Hexagon Flat Back
2777 Concise Hexagon Flat Back
2788 Wave Flat Back
2808 Heart Flat Back
2813 Moon Flat Back Hotfix
2816 Rivoli Star Flat Back